9/5/04 -

Sprayed my Awl Grip Royal Blue yesterday afternoon after I got sick and tired of sanding the hull. OK, there are some places that are not perfect.
On the positive side, I only embedded one bug in the whole hull.
Look closely below the rub rail and you will see a run I'll have to sand out today. I plan on wet sanding the whole boat with 400 today before the final coat. Haha, there are some other runs I'll have to work on. A friend was nice to give me some hints about the thickness of the paint which I tried to follow, but I am not experienced at painting and need practice keeping the gun at the same distance from the surface at all times and moving at the right speed. Most runs were induced because I was in an awkward position when I pulled the trigger and didn't adjust my gun because I needed to be close to the hull.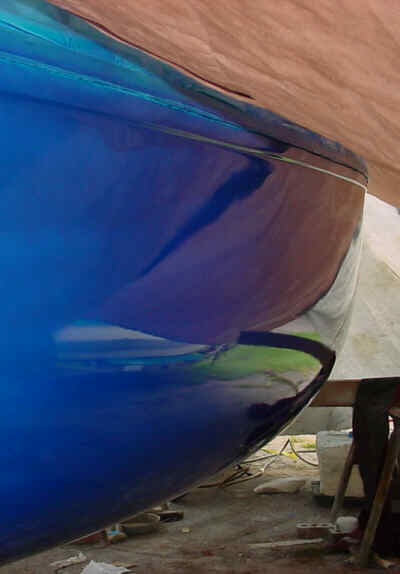 Haha, Here are some of the other toys hanging around. The MC was 30 feet down the driveway when I painted, but I moved it there so I could use the tarp over the bow. Luckily it didn't rain last night, but I was horrified to see the mist in the air, as water will ruin the Awl Grip finish. Doesn't look like it got hurt though.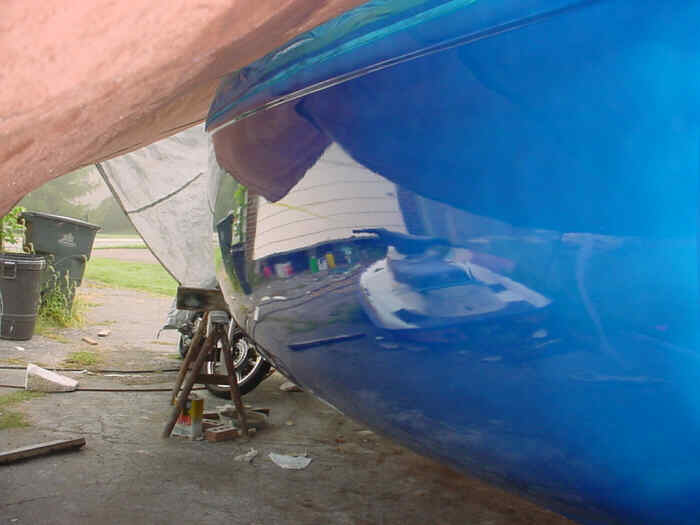 Here is the obligatory, self portrait.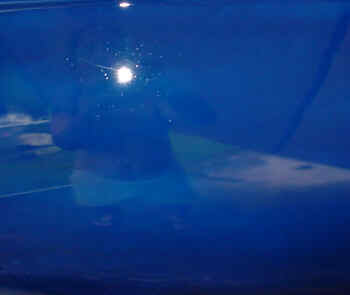 If the hurricane doesn't get me, the name will go on tomorrow and the accent stripe Tuesday.


Bob

S/V The Pursuit, #6195 (not my sail number)
Nashville, TN
Http://usawaterways.com
http://usawaterways.com/keimtrip.htm